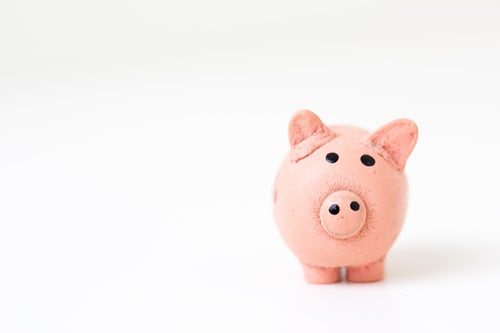 Yesterday was a busy day in the media and the Budget 2020 will be talked about in the days ahead with people agreeing or disagreeing on some of the changes. The budget didn't offer second-hand home buyers any new initiatives but it did offer new home owners a helping hand with the extension of the Help-to-Buy scheme. 

In terms of winners and losers, one win was as mentioned, the Help-to-Buy scheme extension, the additional funding to homelessness services and the announcement that the Government is prepared for Brexit with funding available to offset the challenges to come. It is good news for those who are worrying about the impact of Brexit on their business but not nearly enough for people who were expecting more from the Budget.

Motorists have been hit with an increase in carbon tax (which came into effect last night) on auto-fuels but there will be an increase for other fuels once winter is over, in May 2020. In other news, the Government are striving to move away from diesel cars to more emission friendly, hybrid or electric cars with the new NOx tax which will impact new and imported cars. For those who drive a lot, or for companies who have a lot of drivers on the road this will be a blow to their tight budgets. This could also slow down the new car market with little enticement to buy a new car.

The Government announced the increase in stamp duty on commercial property purchases from 6% to 7.5% and it could cause some problems with the commercial property market though it will bring in plenty of millions in stamp duty revenue. This increase signifies the second one in three budgets and it was only back in 2018, when Minister for Finance, Paschal Donohoe trebled the rate of 2% to 6% causing an uproar so this is another blow to the property industry. The Minister reportedly considers this possible as the Irish commercial property market is apparently, strong.

In other sectors, tourism didn't get any reprieve from last year's increase in VAT from 9% to 13.5% though they had been expecting some reversing of the hike last year. Unfortunately, it wasn't to be but craft beer producers were happy as production threshold (that qualifies for tax relief) has been raised from 40,000 hectolitres to 50,000. Smokers saw another increase from the Government adding an extra 50 cents to a pack of cigarettes. There was little in Budget 2020 for families but there was €13 million allocated for the warmer homes scheme to provide free energy efficiency upgrades to households at risk of energy poverty. Prescription charges were dropped by 50 cent and Free GP care for children under eight and free dental care for children under six from September was announced.

You can read the full speech here and read more in detail about Budget 2020.