50% increase in housing budget for 2017
Housing needs of over 21,000 being met in 2017
Funding for 3,000 exits from emergency accommodation in 2017
New First Time Buyers initiative – 5% of purchase price, max €20k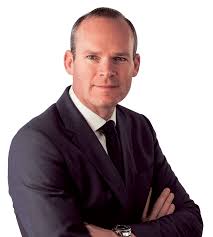 The Minister for Housing, Planning, Community and Local Government, Mr. Simon Coveney,T.D., today (11 October 2016) welcomed significant additional funding allocated for 2017 to underpin Rebuilding Ireland the Government's Action Plan for Housing and Homelessness. In Budget 2017, the Government is allocating €1.2 billion to housing programmes, a 50% increase over 2016. Thi
s investment will see the housing needs of over 21,000 households being met in 2017. In addition, local authorities will fund a range of housing services to the value of €92 million from surplus Local Property Tax receipts, bringing the total housing provision in 2017 to almost €1.3 billion.
Speaking after Budget 2017 was announced, Minister Coveney said:
"What I am announcing today represents a transformational budget for housing in Ireland. I said at the launch of Rebuilding Ireland in July that meeting the housing challenge is the key priority for this Government. The package of measures I am announcing with Cabinet colleagues demonstrates the extent of that commitment. The investment provided by the Exchequer and by local authorities will allow us to meet the housing needs of 21,050 families in 2017. As part of this, I am providing an increase of €28m in funding for homeless services, underscoring the particular priority I attach to this issue, including the provision of emergency supports for rough sleepers and ending reliance on the use of hotels for homeless families by mid-2017.
The Budget also contains a comprehensive package of supports for the wider housing market in terms of a significant tax rebate for first time buyers to stimulate the supply of new homes; extension of mortgage interest relief for existing homeowners; and changes to Capital Acquisitions tax The rented sector is a key focus under Rebuilding Ireland and in this Budget we have introduced a number of important supply incentives including improvement in mortgage interest relief for landlords, increase in the ceiling for the rent-a-room scheme, extension of the Living City initiative to rental properties and supports for new student accommodation. This is in advance of the delivery of a comprehensive strategy for the rental sector which I will publish before the end of the year.
Total funding for my Department in 2017 is €1.78 billion compared to €1.38 billion this year. This includes €702m in capital funding – an increase of 48% on 2016 and €1,075m in current funding which is an increase of 18% on this year. Overall, the increase of €394m or 28% on 2016.The bulk of the increase is going to housing which is the Government's number one priority issue. An additional €2m is also being provided in 2017 for the RAPID programme for disadvantaged areas and a new Community Facilities Fund is being included, with an initial €2m being provided in 2017.
The proposed Department Vote 2017 is €1.777 billion (€702m Capital and €1,075m Current) an increase of nearly 30% since 2016 (€1.383 billion)."
Detailed breakdown of each sector
Housing Delivery
The total exchequer Housing allocation in 2017 will be €1.2 billion. This is broken down into €655m in capital and €566m current funding.
This compares to €814m in 2016 (€432m Capital, €382m Current). This is an increase in the total Exchequer allocation for housing of €400m, which represents a 50% increase over 2016.
Local Authorities will also provide funding for Housing in 2017 (LPT self-funding) amounting to €77m Capital and €15m Current. This will bring overall housing allocation to 1.3bn
Funding under the Housing Programmes will deliver 21,050 units in 2017 through the full range of social housing supports.
Increased funding for the provision of housing adaptation grants will enable some 9,000 grants to be made in 2017, thereby assisting older people and people with a disability to remain in their own homes and communities.
Capital of €9m is to be provided in 2017 for Traveller-specific accommodation, an increase of 64%, which will also support the carrying out of fire safety works in traveller accommodation.
An additional 400 dwellings have been targeted for Pyrite remediation in 2017 through investment of €22 million.
Capital
A total capital provision of €732m (Exchequer provision up 51% on 2016) has been allocated in 2017 and will support the delivery of 4,450 units through the Local Authority and AHB construction and acquisitions programme.  This also includes Rapid Builds, units to be delivered through Part V mechanisms, returning vacant units to productive use and delivery of new units under the National Regeneration Programme.
Current
A total provision of €581 million has been allocated in 2017 and will support the delivery of 16,600 units through:
An allocation of €152.7m (+€105m on 2016) for the Housing Assistance Payment which will enable a further 15,000 households to be accommodated and also support the ongoing costs of 17,000 existing HAP tenancies;
Funding of €134 million will support a further 1,000 new transfers under the Rental Accommodation Scheme; and
An increased funding provision of €84 million (+€27m on 2016) under the Social Housing Current Expenditure Programme will support the delivery of 600 direct leased units in 2017.  In total, 2,250 units will be delivered in 2017 under the Social Housing Current Expenditure Programme
Homelessness
A 40% increase in homeless funding from €70m this year to €98m in 2017 will ensure that the increased demand for emergency homeless services is effectively addressed and will assist in supporting homeless households with long term and sustainable housing solutions.
The increased budget reflects the additional costs of emergency accommodation and homeless services until the housing and homelessness actions & initiatives in Rebuilding Ireland results in hotels only being used as emergency accommodation in limited circumstances by mid-2017.
In 2017 through a range of funding mechanisms, there will be provision for 3,000 exits from emergency accommodation achieved through mainstream social housing tenancies, rapid build houses and the Housing Assistance Payment.
The increased budget will assist towards the tripled target of moving 300 people from homelessness into supported tenancies in the Dublin region through the Housing First programme and its extension to other major urban areas.
These measures will be supported by increased funding in the areas of mental health and addiction from the Department of Health and additional supports for children and families in from the Department of Children & Youth Affairs.
Increasing Supply
First Time Buyers – Help-to-Buy, Mortgage Interest Relief, CAT
5% tax rebate for first time buyers of new builds up to €400,000. This is a supply side driver that will be available from 19 July to end 2019
Maximum rebate of €20,000 applies to properties from €400,000 to €600,000.
No rebate for properties above €600,000.
Extension of mortgage interest relief beyond 2017.
Increased threshold from €280,000 to €310,000 for transfers from parents to children in respect of Capital Acquisitions Tax.
Local Infrastructure Housing Activation Fund
€200m fund to relieve critical infrastructural blockages and enable the delivery of large scale housing on key development sites.
This has the potential to open up lands and deliver housing of the order of 15,000 to 20,000 units by 2019.
Planning
Additional funding is being provided to An Bord Pleanala to support implementation of the new fast-track measures for streamlining the application process for large residential developments, in line with commitments in Rebuilding Ireland.
Bringing vacant properties back into use
Housing Agency Rotating Fund
The Housing Agency is being provided with €70m capital funding to engage with banks and investment companies to acquire properties for social housing nationally.  This will deliver 1,600 units over the period to 2020.
Repair & Leasing Initiative
New Repair and Leasing Initiative will allow local authorities to provide financial assistance to property owners to bring vacant properties up to standard which can then be leased for social housing.  Capital provision of €6 million in 2017 will deliver 150 units under this new initiative.
Buy & Renew Initiative
A new Buy and Renew initiative will support local authorities and approved housing bodies to purchase private housing units in need of remediation, renew them and make them available for social housing use.  An initial capital provision of €25 million will be available for this initiative in 2017.
Living City Initiative
Changes designed to increase uptake. Maximum floor area restriction is being removed. Requirement for properties to have been used as residential dwelling to avail of support is also being removed, and qualification thresholds are being changed.
Local authority voids
800 vacant units will be brought back into use in 2017.
Supporting the Rented Sector
Mortgage Interest Relief to be fully restored from 75% to 100% over a five year period. Increasing from 75% to 80% in Budget 2017.
Extension of Living City Initiative to landlords to support investment in rented market.
Rent a Room ceiling increased from €12,000 to €14,000.
Strategy for the rental sector will be delivered by end 2016 – work underway at present.
Student Accommodation
New ISIF support for new investment in student accommodation
Rent a Room ceiling increased from €12,000 to €14,000
Higher Education Institutions accessing low cost loan finance from the Housing Finance Agency.
Home Renovation Incentive
2 year extension of relief until end 2018 to allow homeowners avail of income tax credit of 13.5% incurred on repair, renovation, or improvement work carried out on residential dwelling.
Community
€78.2m is provided in 2017 for Community Programmes (€9.6m Capital and €68.6m current) – an increase of 10% on 2016.
The bulk of the funding relates to Supports for Community and Voluntary Sector (€12.3m) and SICAP (€42.4m).
Additional funding is being provided in 2017 for the RAPID programme (€2m) and a new Community Facilities Fund (€2m)
Water Services
€46.5m (Capital €23m and Current €23.5m) is being provided in 2017.
The bulk of the Capital funding (€17.8m) relates to the Rural Water Programme
Current funding is provided to support initiatives under the Water Quality Programme. The main focus of this programme is to provide funding for Water Quality, primarily the investment in statutory environmental and public health compliance.
Local Government
€385m is provided in 2017 under Local Government Programmes (€8.5m Capital and €376.6m Current)
 The Capital expenditure relates to Fire and Emergency Services
Current Expenditure relates to Franchise (€1.4m), Fire and Emergency Services (€800k) and a payment from the Exchequer to the LGF of €365m
ENDS