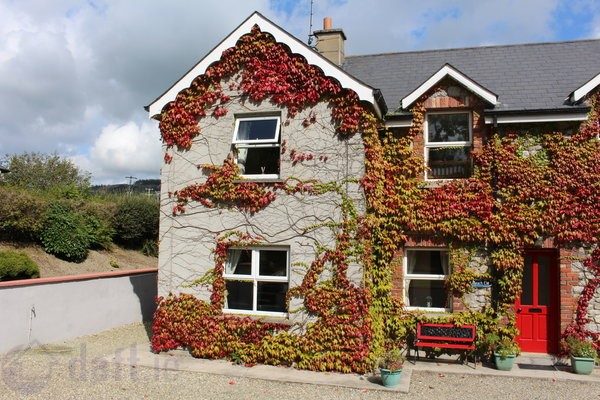 Earlier this week, the Institute of Professional Auctioneers & Valuers (IPAV) for Ireland published their 'Residential Property Price Barometer', which gives a breakdown of prices for two-bed apartments, three-bed semis and four-bed semis across every county in Ireland.  According to this most recent research, the cost of  an average family home in Dublin is now €527,894 – more than double that of the national average three-bed at €253,466.   Wicklow remains the most expensive area outside of Dublin, followed by Kildare and Meath.  Counties Longford, Sligo and Leitrim recorded the lowest house prices nationally.
The current average prices for County Wicklow and County Wexford are as follows:
On average, two-bed apartments in County Wicklow are coming in at €202,750, the highest apartment prices outside of Dublin by quite a significant margin.  Three-bed semis are achieving an average of €275,591, while four-bed semis are making €344,036.
Similarly, across County Wexford, two-bed apartments are achieving an average sale price of €83,334, with three-bed semis making €145,000 and the four-beds getting, on average, €171,667.
The stand-out surprise is the unexpectedly strong performance of Wicklow apartments.   Of course, we know that lack of available stock – in particular, houses –  and delays with any new stock coming to the market is still the driving force behind the rising prices.  Construction across the country, including the South East region, is nowhere near the level required at this stage.  While the industry is set to deliver up to 20,000 homes per year by 2018 (which is up from just 12,666 in 2015), this is not happening quickly enough to meet current or immediate demand within the commute region.
As we watch for the delivery of new homes, it is worth reflecting on changing buyer trends in recent years.  For example, here at Kinsella Estates, we can see that house-hunters have never been more organised, better researched or as familiar with the market as this current generation of buyers are.  They are knowledgeable and well-informed, however, their expectations of quality and energy efficiency are much higher than their predecessors and developers need to be mindful of this.
With such a dearth of new homes available, particularly here in South Wicklow and North Wexford, it makes sense for home buyers – whether they are looking for their first home, trading up or perhaps downsizing by the coast – to consider purchasing a second-hand home.
Traditionally, September has always been the height of the selling season.  Over the past decade, the market has definitely become less seasonal and more opportunistic.   The reality is that homes coming to the market locally are being presented to known buyers.  Through our offices in Carnew and in Gorey, we know buyers who have been looking for the last few months and when we visit a home to appraise it for sale, very often, we have a good idea of who the buyer is likely to be.  This can help speed up the sale process, which is good news for the seller, but more importantly, by knowing the buyer, their budget and their capacity to close the deal, we can add a greater degree of certainty at a time when sellers need it most.
If you are considering selling in the South Wicklow and North Wexford areas, call into one of our offices (located in Carnew and Gorey) and chat to any of our expert team or you can contact us online at kinsellaestates.ie.  We are happy to facilitate overseas buyers and sellers via Skype or similar, outside of regular office hours.
 Alternatively, email me directly on michael@kinsellaestates.ie or telephone : +353 53 94 21718