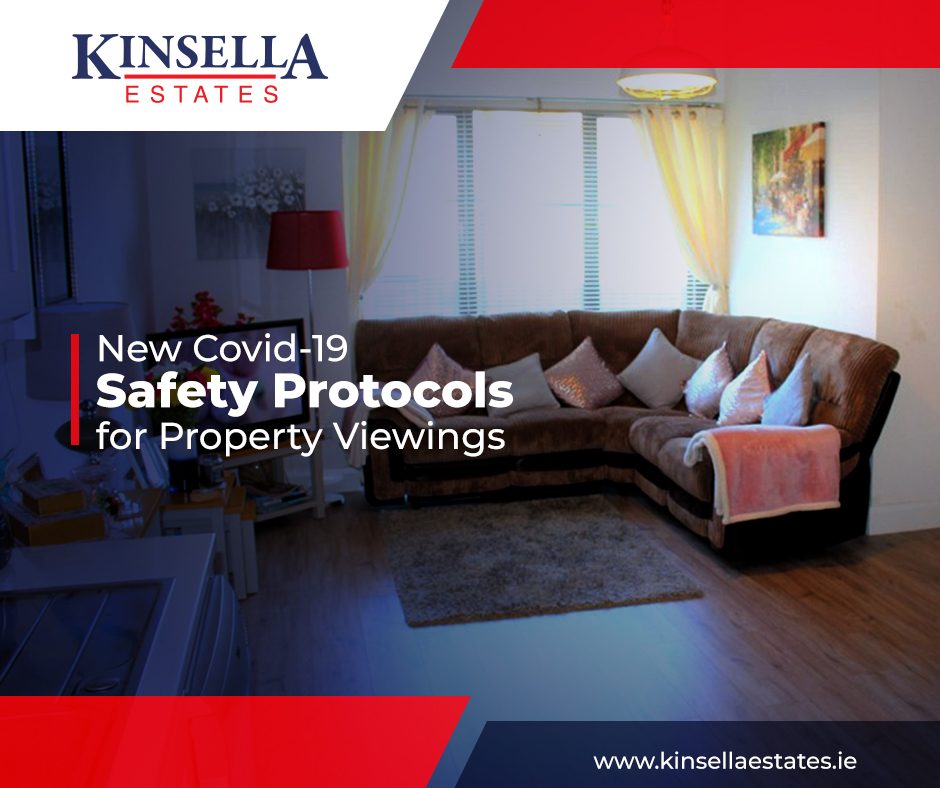 In preparation of the re-opening of estate agency offices across the country on June 8th, Ireland's Property Services Regulatory Authority, together with the Institute of Professional Auctioneers and Valuers (IPAV) and the Society of Chartered Surveyors Ireland (SCSI) recently published the 'Joint Sector Protocols for Property Services Providers'. This guidance document sets out the measures that will be implemented by estate agencies in preparation of a safe return to property viewings.

Kinsella Estates, like many organisations within the property industry, remained available for remote viewings and advice during this period of shutdown.  From June 8th, Ireland will move into Phase 2 of the Roadmap for Reopening Society and Business. 

Guidelines contained within this safety document are as follows:

Viewings and bidding ought to be conducted remotely (online), where possible.
Where in-person viewings are taking place, the properties must exhibit Covid-19 signage and provide facilities to ensure proper hygiene.
Agents, homeowners and property viewers must at all times adhere to HSE guidelines on social distancing.
All property viewings must be pre-booked and the property must be thoroughly sanitised between each viewing. A detailed and timed record of sanitation must be kept up-to-date.
A maximum of two people can attend the property per viewing and no under-16s.
No brochures and property information can be handed out at the viewing, all literature must be sent by email.
There will be a removal of doors to small rooms in the house, where possible, to provide minimum contact points for both buyer and seller.
For in-person property actions, the auctioneer must make all persons present aware of applicable HSE guidelines before the auction begins.
Before any viewings for second-hand residential or commercial properties, agents must check whether their clients have recently returned from travel abroad and, if they have, properties cannot be shown for a minimum period of 14 days
Property agencies must provide safety training for all employees.

For your FREE, no obligation, valuation in the South Wicklow and North Wexford area, call into one of our offices (located in Carnew and Gorey) and chat to any of our expert team or you can contact us online at www.KinsellaEstates.ie. We are happy to facilitate overseas buyers and sellers via Skype or similar, outside of regular office hours. Alternatively, email gorey@kinsellaestates.ie or telephone: +353 53 94 21718