Earlier this week someone asked me about 'the selling season' and I had to stop for a moment and think about it.  Certainly, there used to be a traditional selling season at the start of Spring but over the past decade this has definitely fallen away.
At the moment we are still effectively in recovery mode; while it is true the marketplace has improved and we are seeing a greater number of transactions, there is still a bit of uncertainly about.  Of course, reading newspaper reports about the Dublin market when you are trying to sell in rural Wicklow, Carlow or Wexford doesn't help matters!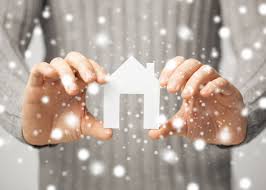 There are lots of myths about when is the best time to sell but the truth is usually simpler; the best time is when the seller is ready.  Of course it's great if supply and demand coincide but this is not always practical, or even likely.  Transactions happen throughout the year.  It's certainly true that Spring is a popular time to sell as the days are getting longer, gardens are in bloom and people are generally around, without the interruptions of summer holidays and the distraction of Christmas.  But does that mean you should wait until after Christmas to put your home or investment property on the market?  Not necessarily.
Over the chaos of the past decade, savvy buyers have realised that Winter can be a great time to go house-hunting for many reasons.  Firstly, there are fewer competing buyers, secondly, there is a perception that sellers are eager to sell and therefore open to potential discounts.  Both of these reasons sound bad for sellers but perhaps not.  The truth is, if you need to sell your property this side Christmas, it might financially make sense to price it keenly.  If not, you are still assured that there will be fewer time-wasters turning up at this time of the year so while the number of would-be buyers viewing your property might be less than at other times, the quality and intention of those buyers who visit is likely to be stronger.   In fact, buyers tend to find the run up to Christmas quite frustrating as sometimes even active sellers with active property listings don't allow viewing to take place over the festive season.  This is never a good idea.  Once your property is on the market, it needs to be accessible to finance-ready viewers.
So, my answer to 'the selling season' question is simple, sell when you are ready.  Trying to time the market will backfire if it's not the right time for you and your family.  But if now is the right time, talk to the team here at Kinsella Estates and we will help get you and your property ready without delay.
With less than two months to go before the end of the year, it is certainly possible to attract a buyer although getting the conveyancing through this side of Christmas might be a challenge.  For many buyers and sellers at this time of the year, it is enough to reach agreement and sign Contracts for Sale so that both parties know their plans coming into the New Year.  So, if you are looking to bring your home to the market this side of Christmas, it will necessary to be prepared; let your conveyancing solicitor know to take up title deeds and prepare contracts straight away; have your home and garden looking its very best and, most importantly, be ready to accommodate viewings as soon as the property is listed.
For specific queries or to speak with a local property expert about your buying and selling needs in Wexford, Wicklow and surrounding areas, contact myself (Michael), Alan or Eileen Kinsella at kinsellaestates.ie . 
You can email me directly on michael@kinsellaestates.ie or telephone : +353 53 94 21718